#OverToYou Kitemark
Challenging sexual harassment and violence in the workplace
Looking to turn the #MeToo movement into further palpable change, Survivors' Network has created a Kitemark for local businesses and organisations to demonstrate the active work they are undertaking to challenge sexual harassment and violence in the workplace.
Businesses and organisations are expected to sign a pledge against work-related sexual harassment and demonstrate that their staff have received appropriate training. There is a small charge for the Kitemark to cover admin costs.
Survivors' Network runs training for staff, managers and HR professionals to aid you in qualifying for the Kitemark.
Signatories of the pledge will be required to renew every three years, providing evidence of any changes made to their policies. A full list of businesses certified with the kitemark will be displayed on the Survivors' Network website.
While the kitemark does not guarantee no sexual harassment will take place, it ensures better safeguards will be in place and, hopefully, that staff will be better prepared to believe and support survivors.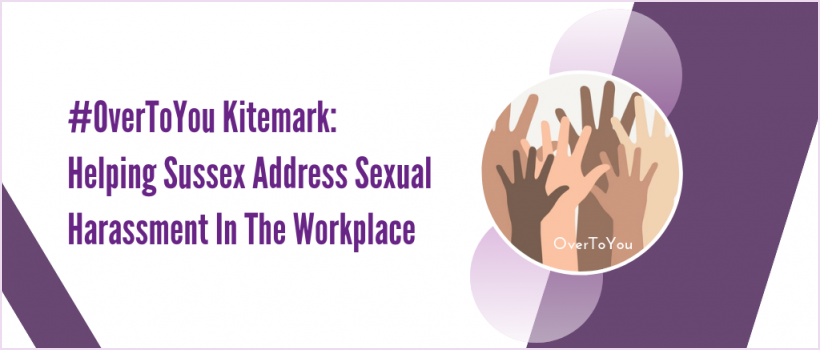 For more information on the Kitemark requirement and training available, check out the #OverToYou Brochure