Arts based & Psycho-educational Group
A group for women on the Counselling Waiting List.
This small group is an opportunity for women to share experiences, think about how best to support themselves and have fun using creativity to explore important themes, such as self-compassion and managing anger, before counselling starts.
The 8-week group will be held on Wednesdays 6-8pm at Survivors' Network on Jan 30, Feb 6, 13 & 20. There will be a week's break before the group resumes on March 6, 13, 20 and 27.
Participants will need to be able to attend all sessions.
For further information and to arrange a face-to-face meeting prior to joining please email Azmin: groupwork@survivorsnetwork.org.uk or call 07403392348.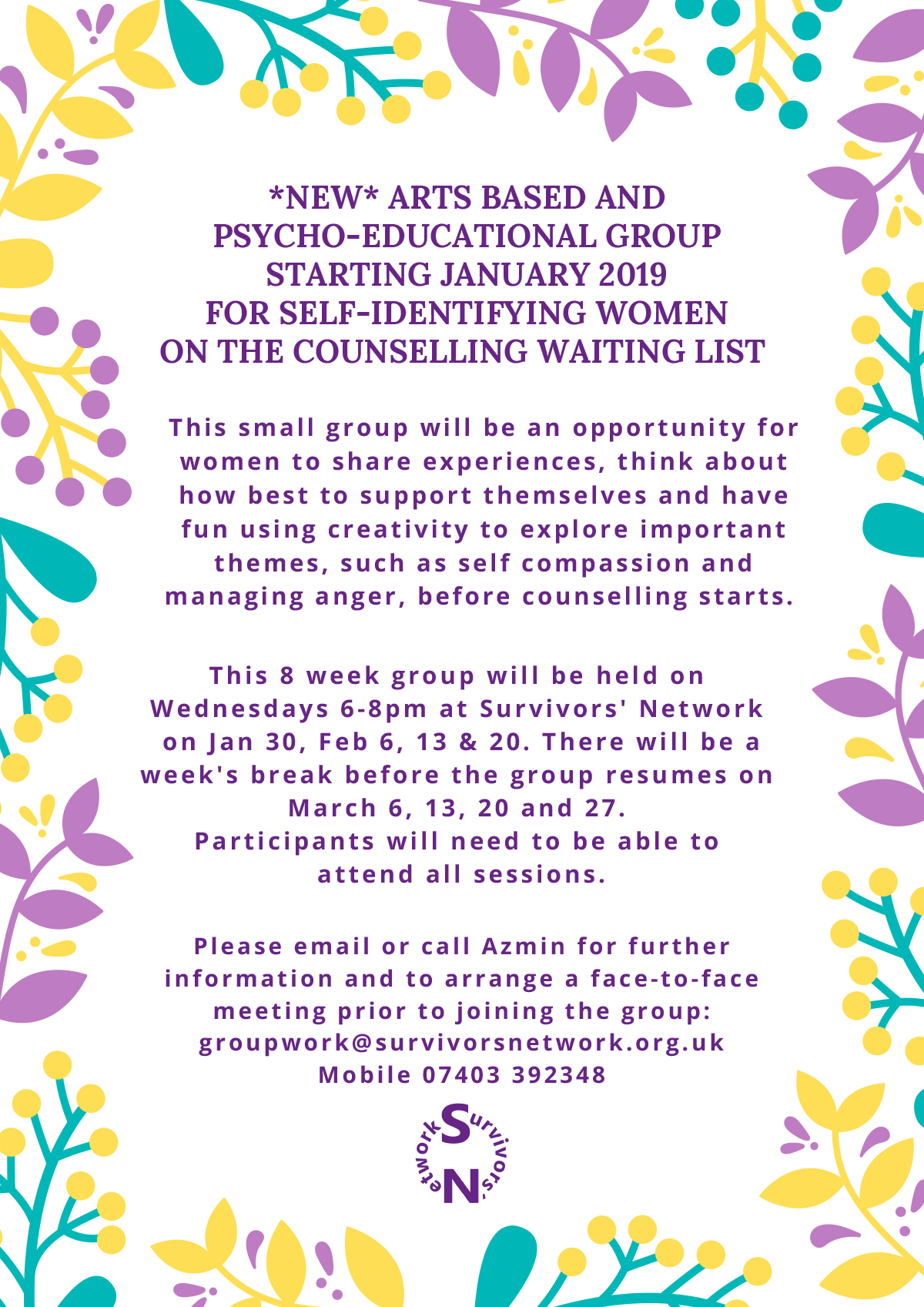 Download the poster!
Download a pdf copy of our poster for this workshop to print out and display.
Arts based group (pdf)
Sign up to our Workshops and Groupwork mailing list for regular updates and information.