Book Club
A friendly group to share thoughts on a different book each month
Books will be loaned to us on a monthly basis by Jubilee Library, and will be ready to collect at the start of each month in the library area of the Drop-in room.
Each book club will be held in the Drop-in room at 5:45pm – 6:45pm on the first Thursday of every month, starting Thursday 5th March with Fried Green Tomatoes at the Whistle Stop Cafe by Fannie Flagg.
There will be 8 books available a month in advance for anyone interested in attending. If you would like to join, please help yourself to one of the books and sign your name on the list for that month.
Caroline and another volunteer will attend each Book Club (there will be maximum 10 members in total). There's no obligation to attend every month.
Books can be returned at the book club meeting or placed back on their shelf in the library.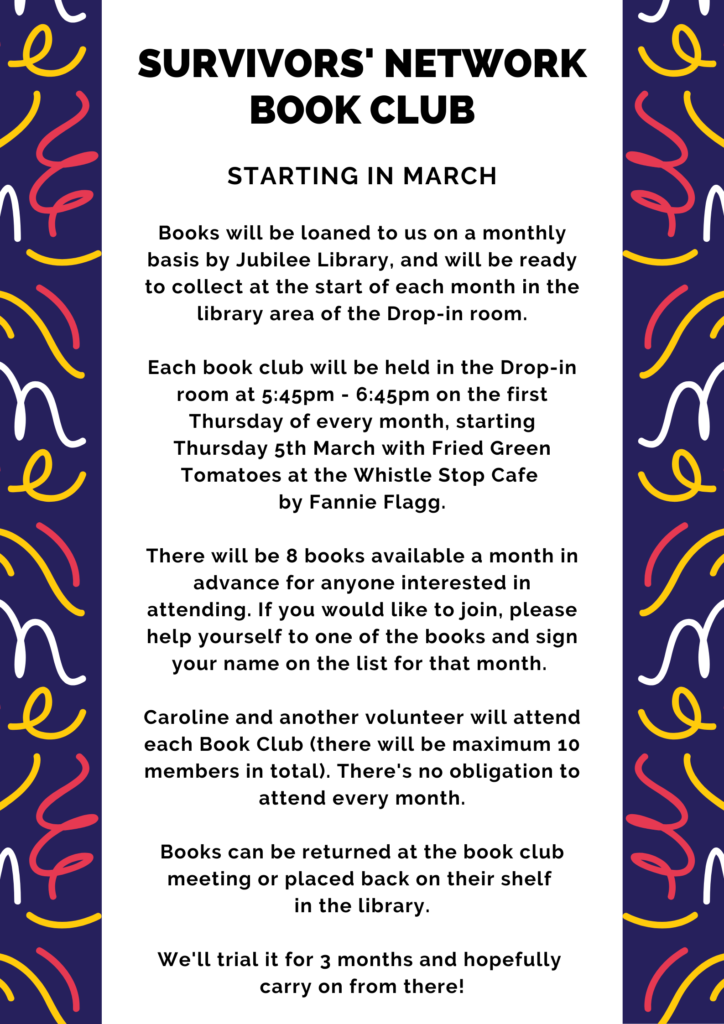 Download the poster!
Download a pdf copy of our poster for this workshop to print out and display.
Book Club Poster (pdf)