Blog | 13 February 2023
What we learned from Pamela Anderson's "A Love Story" Documentary.
The star covers topics of hypersexuality, consent, recovery from trauma and in spite of it all the courage to love.
As a child of the 90s, when I think of Pamela Anderson it is hard to separate the person from the hypersexualized caricature that we were drip-fed throughout the era. She's the playmate, the slow-mo running lifeguard, the rockstars wife. After watching her recent documentary "Pamela Anderson – A love story" I now think of her as a passionate animal rights activist, a doting mother, a fearless romantic, and a survivor of domestic violence and sexual abuse.  
There are parallels here to be drawn to this Marylin Monroe / Norma Jean quality to her. A woman capitalizes on her beauty and sex appeal, while underneath; a childlike counterpart whose past is steeped in trauma and longs for structure, normality and above all, love.
Pamela Anderson talks bravely and honestly about her experiences of child sexual abuse at hands of her babysitter, as well as how she became a survivor of rape at 12 years old. She talks of how these experiences affected her relationship with her body, her disdain and deep embarrassment of it, and her uncomfortably within it.  When she was first photographed by playboy, she describes a reconnection between herself and her body, an awakening to her sexuality despite the physical trauma that had crippled her. Even though I can't say I am a fan of Playboy, I find myself elated for her.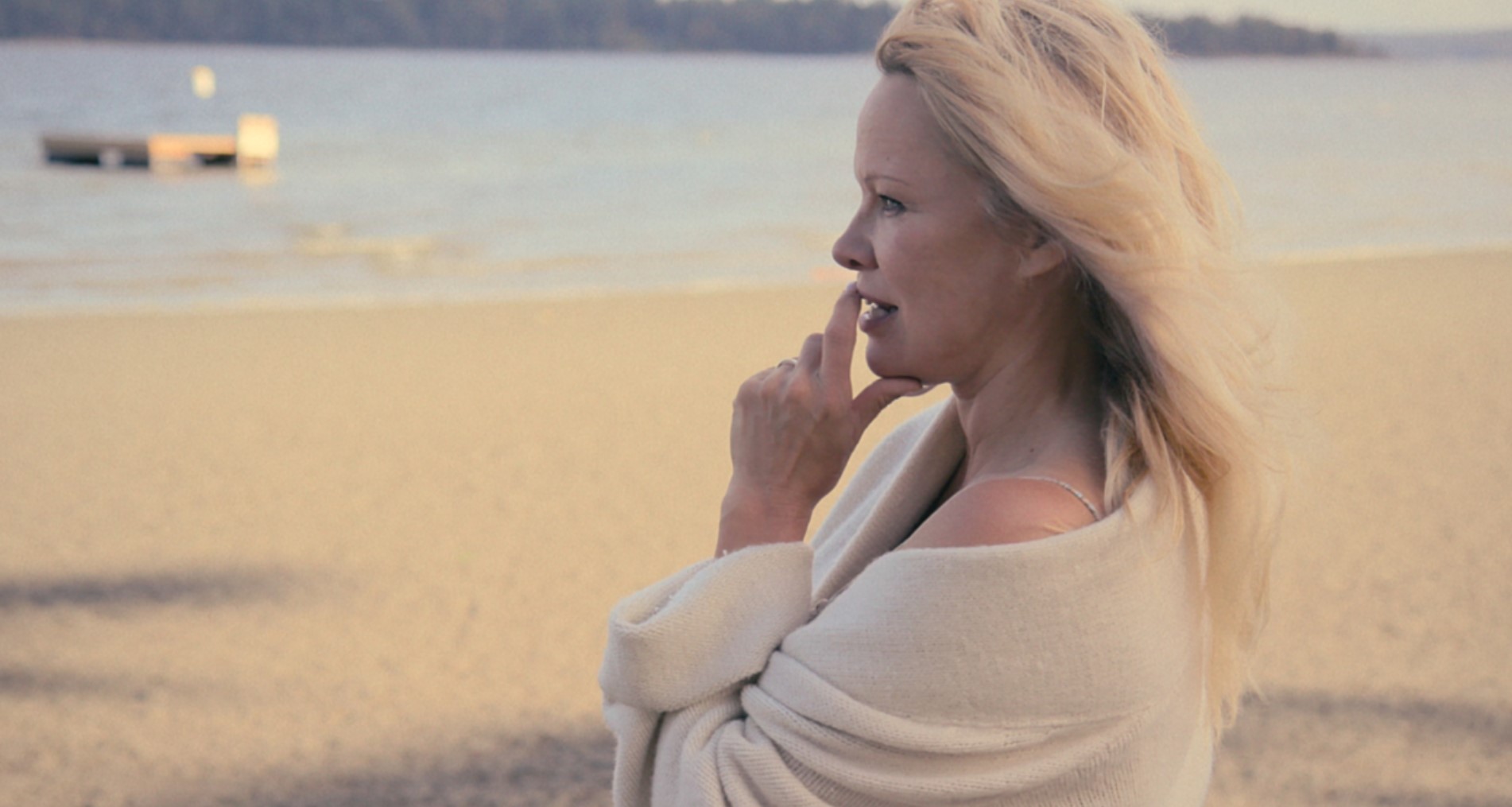 We follow the trajectory of Pamela's career and personal life over the course of the early 90s, landing on her whirlwind love affair with rockstar drummer Tommy Lee and their subsequent shotgun wedding on a Mexican beach, after a 4-day courtship. Romantic, iconic, and very rock and roll. Home video footage shows the couple's few years of marriage with a figurative rose-tinted lens; holidays, birthdays, and the births of their two sons, however, all the while navigating the ever-present paparazzi and the reality that their marriage was total tabloid fodder.
This is where the story takes a sinister turn when a sex tape that was non-consensually released of Anderson and Lee following its burglary from their home. The pair were offered 5 million dollars to approve publishing rights to the tape, an offer that they turned down, however, the tape was released regardless. This is where the magnitude of this assault on the couple's privacy sinks in. The only thing more rotten than releasing the tape was how the people behind it and the public's lack of empathy for Anderson suggested that her body was already perceived as public property.
When the couple took legal action against the magazine that published the tape, Anderson's morality seemed to be as much on trial as the case at hand. It was suggested that her consent to pose nude for magazines like Playboy assumed her consent to the release of the tape. A victim-blaming narrative unfolded, suggesting that the provocative nature of Anderson's public persona discredits her as a survivor of yet more abuse and deserving of violation.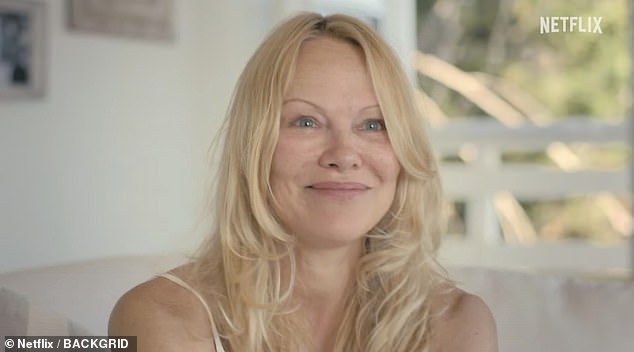 Anderson's recount of her experiences comes at a time when as a society we are faced with threats of image-based abuse and the use of deep fakes. But what she shows us is that consent is continual and that a person's relationship to their sexuality and body is never a reflection of their consent. Is it so hard to believe that a woman can pose naked for a magazine and not want her personal sex life shared with the world?
One thing that struck me about this documentary, and the clue is in the title, is that throughout Pamela Anderson's wild and iconic life and career, she is a persistent and courageous pursuer of love. She teaches us that love, in spite of trauma, abuse, and disappointment is an act of bravery.